What Clients Say's About Us
"Asporea professional and efficient approach to job matching is marvelous. Getting matched up to a job is very important and my consultant has done this to a high standard giving me the opportunity to shine. I have offered as Security Officer in Sharjah Custom and Port, UAE and now I am working here. I have recommended Asporea to my colleagues and I will continue to do so. Thank you Asporea Team."

Devendra Raikut placed as Security Officer in Sharjah Custom and Port,
UAE
"Asporea HR consultant provided a very professional and trustworthy service which enabled me to find the ideal job after coming from Bhutan and completed Bachelor Degree from Raid Laban College Shillong under North Eastern Hill University. The support and advice I was given was crucial during the process with Singaporean employer. I would not hesitate to recommend Asporea to anyone looking placement service."
Thinley Penjor placed as F&B Executive in Food Junction,
Singapore
"Asporea is the most amazing talent acquisition agency as they understand the skills and knowledge of candidate. Executive from Asporea called me up having looked at my CV and testimonials and within a week, she had not only arranged telephonic interview for me but also given me those critical tips for the interview, simply I got selected as Warehouse Operative. I absolutely recommend Asporea."

Neeraj Thapa placed as Warehouse Assistant in James HR,
Dubai
"I am dropping my words just to say how impressed I was by the service offered to me as a candidate. As fresher candidate, I never expect that Asporea provide me excellent service with full of trust which cannot be unnoticed, and presently I am working as Sales Associate in Duty Free Shop, certainly I welcome everyone who has chosen Asporea as their consultant for their career."

Raymond Lepcha placed as Sales Associate in Duty Free,
Kurdisthan
"It's my great pleasure to recommend Asporea as focused and having extensive capabilities in order to help candidates to find the job. I was placed in Singaporean employer at Les Amis Pte. Ltd.. They got me the right job! It was done in an exceptional manner. They did not change a thing on my resume. Straight shooter from contact to contract. One candidate, one employer and one offer."
Steven Mukhim placed as Restaurant Executive in Restaurant,
Singapore
I'm Jainendra Tamang from Darjeeling and successfully working in Kuwait. I have applied from your consultancy. Thank you Asporea giving me a bright career. From waiter… now I'm in the post of Host working successfully.

Jainendra Tamang placed as Waiter in Sky Lounge,
Kuwait
"Asporea is one of the best recruiters I've come across. I am very impressed by their approach in a professional and punctual way. Asporea team has very good knowledge of the market and they have built and maintained strong relationships with many clients. Asporea is a great asset for any of the organization."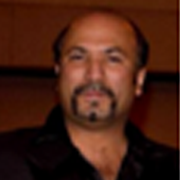 -Mr. Hemant R. Chakle
Director Operations, Hemaya Security Service
"I would like to say thank you on behalf of Galadari Ice Cream (Baskin Robbins) for everything that the team of Asporea to have done for us for this interviews, you have been amazing and it's so nice of team Asporea to have gone to all the effort that you have for our company, its really much appreciated."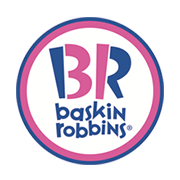 -Mr. Sai Rahul
HR – Baskin Robbins
"We really cherish and enjoyed your support and it was an un-forgettable experience throughout the days we spend with you together."
-Mr. Hameed Babu
GM, Hilal Al Madina