Talent Factory
We expertly connect professionals, recruiters and talent seekers globally and bring them into the talent factories (Universities, Colleges, Institutes & Skill Development Centers), Start Now.
Nowadays, companies aim to recruit candidates from various walks of lives to bring new perspectives to their workplace out of which talent factories are mostly preferred source for hiring young, energetic and dynamic talents for talent seekers. However, after completion of their course, diploma or degree, most of the talents fails to obtain livelihood employment due to not being able to meet the industrial standard of mindset which needs to be developed during their studies. Most of the survey shows that around on average 66% young talents are unemployed even after completion of their diploma or degree and around 15% young talents struggle for two to five years to find their livelihood employment after graduation.
To address this, we have developed the programs 'CareerShape Drive', 'OnDemand Drive' and 'HumanCap Drive' for the Talent Factories (Universities, Colleges, Institutes & Skill Development Centers) where we work with them as Recruiters, International Career Counselor and International Placement Partner.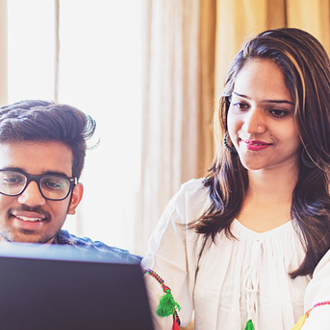 Here's how you can shape candidate career journey. Most of the candidate aims for a job; however we drive them for career. We use various career tools and assess their talents to identify scope to be worked out to develop them for their international career and work as International Career Counselor.
We also guide them for:
What careers are future proof?
Which job is best for career?
What is a career position?
What is the hardest career to get into?
Which field is best in future?
What jobs will pay the most in the future?
How can I Future proof myself?
What jobs will be needed in next five years?
How do I choose a career?
What should I study for future?
Which skills are in demand?
How do I choose a career I love?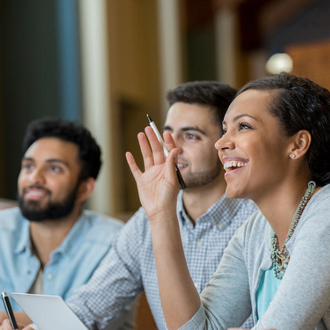 Finding the talent seekers for your talents at time you need, doesn't have to be so hard with our OnDemand Drive program. Whether you are a running short term skill development course, technical degree course, vocational course or craft courses, we are here to assist you at the time of your need and only when the candidates are ready, we step in for talent acquisition.
Features:
Recruiting service provided on demand basis, like ready and recruit.
Address urgent placement needs without a long-term commitment
Access to a readily available pool of experienced recruiters and talent seekers
Coordinate with your in-house placement team on an ongoing basis
Support thought recruitment process for a few weeks up to a few months by experienced recruitment co-ordinator
Fulfills compliances for international recruitment and emigration procedures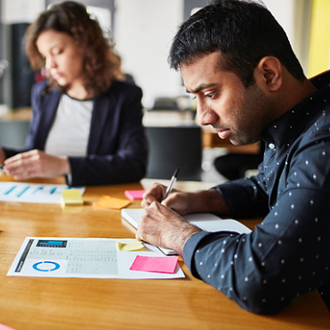 We undertake or establish and run International Placement Center inside the campus of talent factories, work as partner and take the responsibility, ensure all key measures from discovering &developing talents, their documentation and placing them globally. We work with candidate from the commencement of their course, train them and prepare them for international talent seekers.
Features:
Work as partner with the talent factories as International Placement Center
Discover and develop talents from the commencement of the course
Provide extensive tests like DMIT Test, Career Test etc… and work as Career Developer
Assistance in documentation like Passport, PCC, Medical Examination, Visa, Insurance etc…
Build candidate pipelines and build an in-house talent function
Work with full-cycle recruiters throughout the year with long-term commitment
Recruiting service provided on regular basis, year-around.
Access to a readily available pool of experienced recruiters and talent seekers
Fulfills compliances for international recruitment and emigration procedures