Bridging Talents under one roof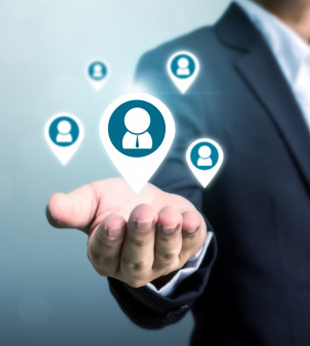 Recruiting the right talent and ensuring a smooth flow until the Talent settles into the organization is a tedious task. This takes into consideration of the various formalities the Talents have to take care of (like applying for a passport, visa, emigration clearance, documentation etc.).
Some of the problems faced by the Talent Factories are the identifying genuineness of the Talent, conducting interviews at a large scale, finalizing the right candidate within a shorter period time, on-boarding them, etc.
At ASPOREA, we are a common ground for both the Talent Factories and as well as for the Talents. We ensure that both sets can meet their requirements without any hassle. We help Talent Factories by offering customizable product i.e. CareerShape Drive, OnDemand Hire and HumanCap Hire which enable talent factories sourcing the candidates according to talent seekers' requirements and conduct pre-interview rounds like the Psychometric Test, DMIT & Skill Test, and Adaptability, etc. and sometimes even help Talent Factories to find right Talent Seekers.
All the Talents who come to Asporea for gaining employment are helped until they find a job and finally get settled. We ensure that they undergo proper training. Various procedures are followed until they are hired by an organization fitting their potential and capabilities.